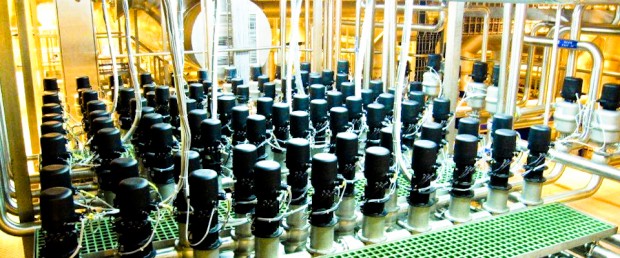 Core competencies
Albert Einstein is quoted for saying that we should make things as simple as possible – but not simpler.
Design2Dairy strives to achieve a sustainable simplicity that balances system requirements and reliability with well-tested technical solutions. We have a proven track record for handling dairy projects from A to Z.
All our solutions range from manual or semi automatic to fully automatic plants and are designed with components from well known suppliers. The manual plants focus on logic, safety and ease of operation. Semi automatic plants seek a profitable and operator friendly balance between manual and automation. While fully automatic plants encompass a control system that safely operates and monitors all routes. The best solution depends exclusively on the economic and technical requirements of each client.
All our processes and CIP are designed for low product waste and optimized for water and energy savings.
Process design and engineering
Process solutions from milk reception to final products, like fresh milk, long life milk, fermented products, ice cream, cheese etc.  Including fruit handling, dosing and standardizing units, butter plants, filtration units, whey handling, powder handling, SCM plants, juice plants, CIP plants, chemical storage, and waste water treatment.
Technical project management
Managing technical aspects of the planned development  including project design, tender specification, budget and quotations, negotiating prices and purchase, documentation, installation guidance and detailed instructions, utility and building details information, and utility design for dairies.
Project installation and start-up
Design2Dairy has a comprehensive network of highly skilled mechanical and electrical supervisors, installation teams and dairy commissioning engineers.
Process plant upgrades
Improving, rebuilding or extending existing production facilities in accordance with the latest  standards for hygiene, sustainability, line efficiency and low product waste.
For Design2Dairy nothing is too big, too small, too simple, or too advanced.
We can assist with one of the assignments above or the full package, according to your needs and requirements